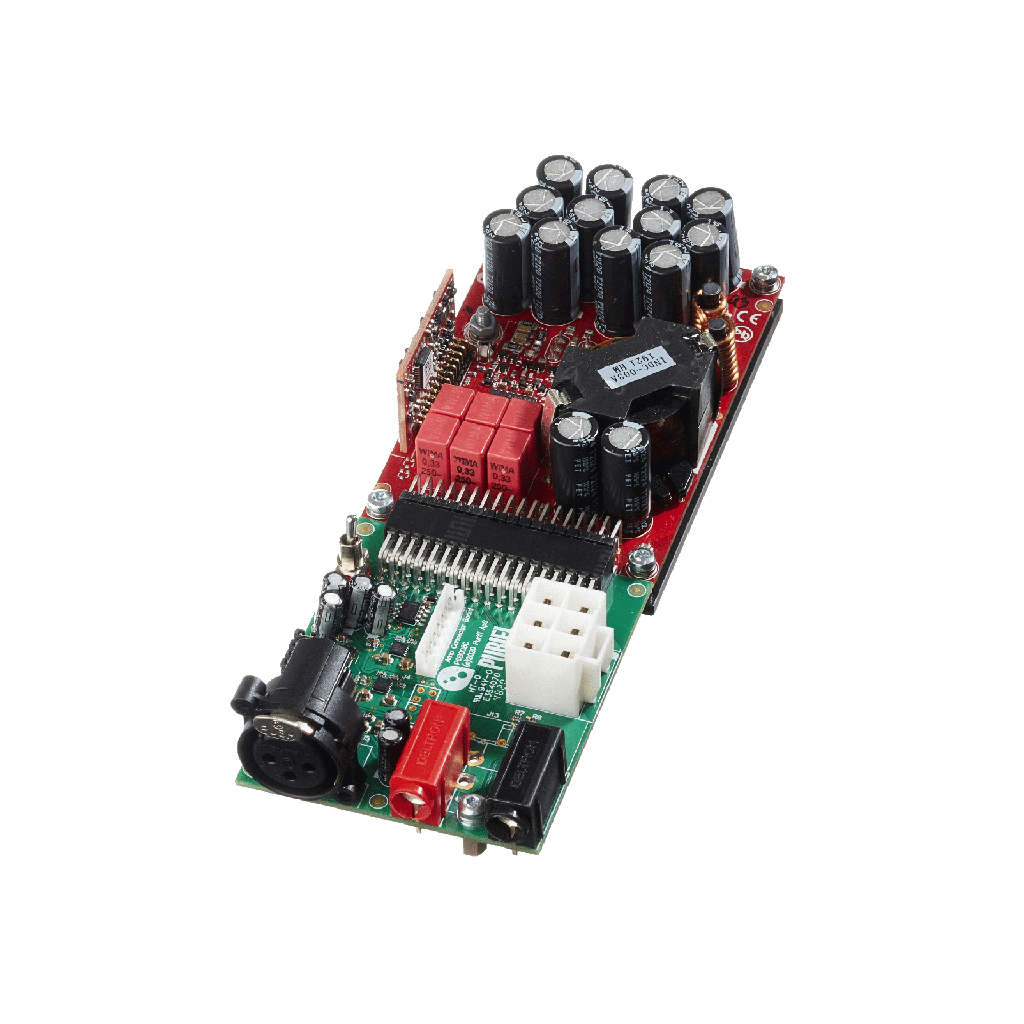 1ET7040 Class D Amplifier - Bespoke
Holton Audio now offer Purifi Class D amplifiers as various variants.
The 1ET7040 modules can operate on nominal supply voltages from +-35vdc to as high a +-70vdc. depending on your power output requirements.
So you can have the benefits of the latest Purifi amplifier module with power output as low as approximately 60 watts per channel to as high as 500 watts per channel, depending on your loudspeaker or system requirements.

We can supply the 1ET7040 modules with our own custom low noise input buffer PCB on a sub frame with a 1200 watt Hypex SMPS or a Micro Audio Cobra SMPS so you can mount it into your own case or we can supply the same in our own customs cases fully assembled Plug and Play ready to go!

Please contact us to discuss your bespoke needs?  
Enquiries Are Welcome!
Featured Products